Our Haskell Office Located at 1237 Ringwood Avenue is OPEN.
The Passaic County Board of Social Services mission is to implement state and national laws designed to assist families, achieve economic security, and obtain medical assistance with social service programs.
The Passaic County Board of Social Services is responsible for the fair and efficient operation of income maintenance and related social service programs provided by state and national laws. These laws establish a framework for ensuring that the needs for nutrition, medical assistance and basic support are made available to eligible populations identified for each program. The PCBSS is accountable to each applicant as well as to state and national authorities for the way in which it administers programs.
A chief executive officer with the title director is authorized by law to act as the approval officer for benefits. The director and all staff of the PCBSS are merit system employees who are required to pass civil service tests for entry and advancement.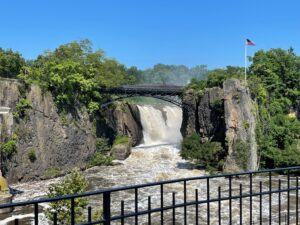 Board meetings are held on the third Thursday of each month at 8:30 a.m. in the Board Conference Room on the third floor of 80 Hamilton Street, Paterson, New Jersey. The public is invited to attend.
Director: Talisa A. Coleman
The PCBSS Members of the Board
Commissioner Linda G. Smith, Chairman
Commissioner Carol l. Cuadrado, Vice Chairman
Commissioner Rev. Douglas L. Maven, Secretary Treasurer
Commissioner Kathleen A. Donnelly, Assistant Secretary Treasurer
Commissioner Dr. Jabeen Ahmad
Commissioner Dawn Alston
Commissioner John Bartlett
Commissioner Marilyn Frierson
Commissioner Bruce James